Since the start of 2008, Linjett Charter has organized conferences, kickoffs, races and various private sailings, according to customers' unique wishes.
The company is located approximately 1 mile north of Norrtälje. Most events take place in Söderarm's archipelago, but there is also the opportunity to sail from the Stockholm area. Each year, Linjett Charter participates in several sailing races ÅF-race/Gotland around and the Hunday Cup, and offers opportunities for both companies and individuals.

The company was founded and led by Johan Gustavsson and today there are seven Linjetts in the company's fleet; Querida 30, Caprice 33, Catira 34, Tjorven 35, Fiorella 37, Amorina 40 and Contessa 43 feet. Johan himself has built all the boats at Rosättra shipyard. He has built one sailing boat every other year!
The Linjetts are fantastic sailboats and are built with excellent craft skill of high quality materials. In addition, they are equipped for high comfort and safety on board. For LinjettCharter it is important that guests feel comfortable, therefore we offer guests seagoing clothing.
Life vests for everyone is a matter of course.
At smaller events, Johan is responsible for the sailing, but on larger events work expands to a number of well-educated skippers on the boats. It is Johan and his skippers who are responsible for safety, sharing their knowledge and your well-being on board.
"Everybody can go sailing, no previous sailing experience is needed, there is a task for anyone who wants to be active on board and there is plenty of space at sea," says Johan. "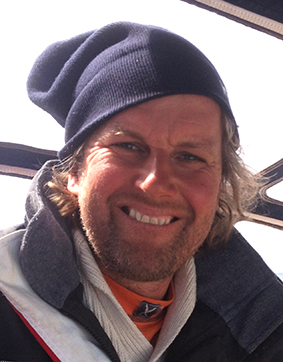 Johan Gustavsson
Owner and founder
Stenrudan 1
761 76 Norrtälje
+ 46 70 571 85 50
johan@linjettcharter.se